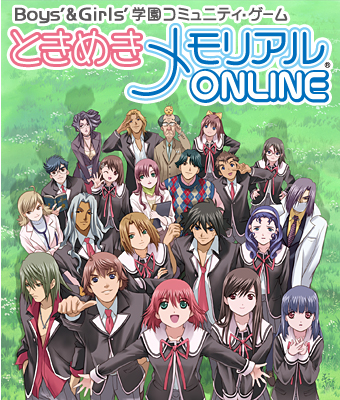 Tokimeki Memorial Online was an MMORPG released March 23, 2006, the server was shut down July 31, 2007.
Players were able to create fairly-detailed custom characters in Tokimeki's classic style and socialize with other players, seemingly similar to Gaia Online's Towns. (There's not much information on the MMO due to it being only accessible to Japanese residence and was never translated.)
A 25 episode anime series "Tokimeki Memorial Only Love" was produced, based on the MMO and its characters, which aired from October 3, 2006 to April 3, 2007. A 2 episode OVA "Tokimeki Memorial: Only Love Specials" was released with the last DVD of the original series. The first episode being the unaired episode that takes place between episodes 17 and 18, and second episode is a recap of the overall series.
Character Creator
Samples of characters that players could create as an avatar